Sweetspots Savannahs Studs
Belle Hollow Lorenzo of Sweetspots
'Enzo' came to us from John & Betsy at Bell Hollow farms in NC. He is a warm brown spotted F7 SBT savannah. He loves people (even the vet), and is super friendly. He has produced several litters of wonderful F3 and F4 kittens that are as pretty and sweet as he is.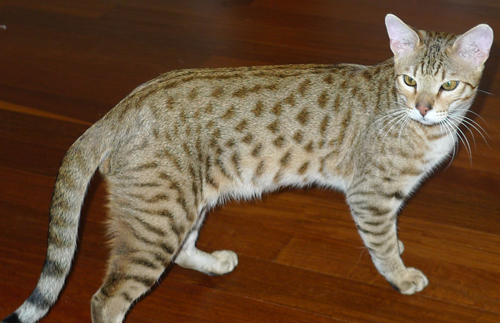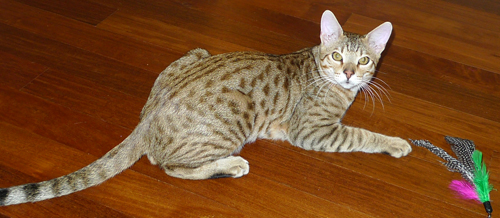 Savvypaws Jaeger of Sweetspots
Jaeger is our new study from Savvypaws (Christine Stankovic) in Ontario. He is a stunning silver F7 SBT savannah. He is heterozygous for silver, so will produce both brown spotted and silver spotted kittens (and possibly snow if he carries for that). We look forward to seeing Jaeger's babies in Spring of 2023.