Sweetspots Savannahs Studs
Belle Hollow Lorenzo of Sweetspots
'Enzo' came to us from John & Betsy at Bell Hollow farms in NC. He is a warm brown spotted F7 SBT savannah. He loves people (even the vet), and is super friendly. He has already produced a litter of wonderful F4 kittens that are as pretty and sweet as he is. We hope that he is up to the task of breeding our gorgeous F1 girls very soon!! (they are a little taller than he is but we hope the girls will be patient and crouch down for him!).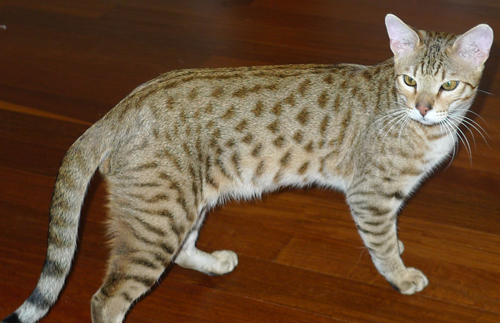 Duma Exotics Thor of Sweetspots
Thor is an F5B savannah. He is super gentle and sweet with the girls, he has a lovely voice and frequently sings to them to win their favors. He produces beautifully spotted kittens.