F4 SBT Kittens – updated Feb 16, 2021
F4 kittens are priced at $2800-3200 as pets. Email kim@sweetspotssavannahs.com for more information. Kittens come with two sets of vaccines, microchip, deworming, vet exam and a sales contract with health guarantee.
Chiara and Enzo had a beautiful litter of F4 babies born on Jan 27, 2021! There are 2 girls and 1 boy, all are beautifully spotted with gorgeous color. I will post better pics as they get older (these are from my cell phone, and it never takes very good pics compared to my camera). The girls are priced at $2800, and the boy is $3200.
In photobelow, girl#1 on left is lightest color. Boy is in center, and girl #2 is rightmost.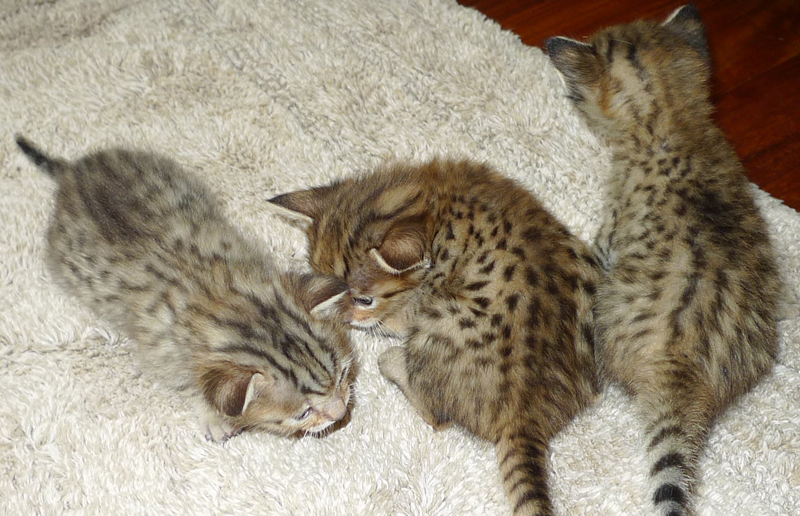 This is girl#1 on left, boy on right is slightly darker brown.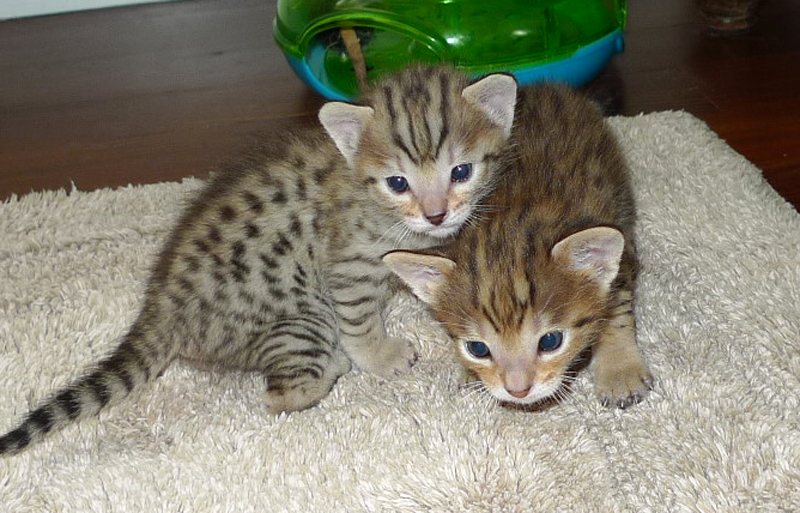 Girl#1 is below. She is a lighter French vanilla or cream color, like her momma Chiara.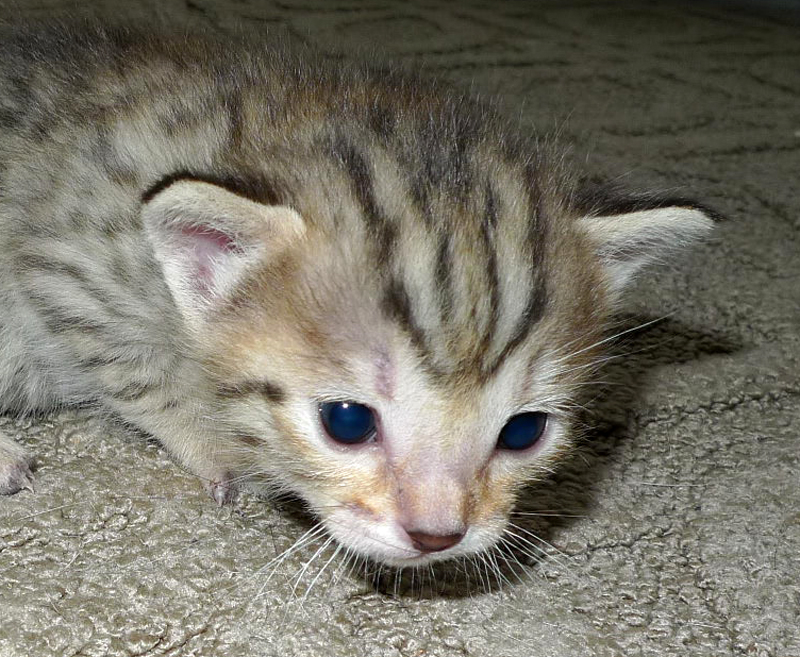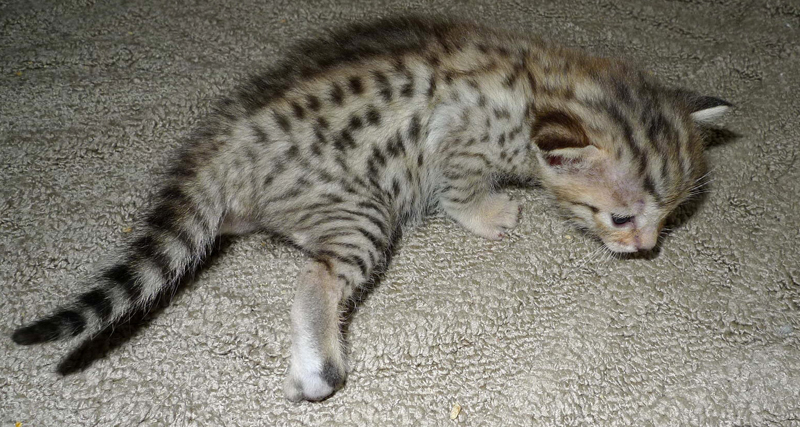 Below is the boy. He has a golden and caramel colored background.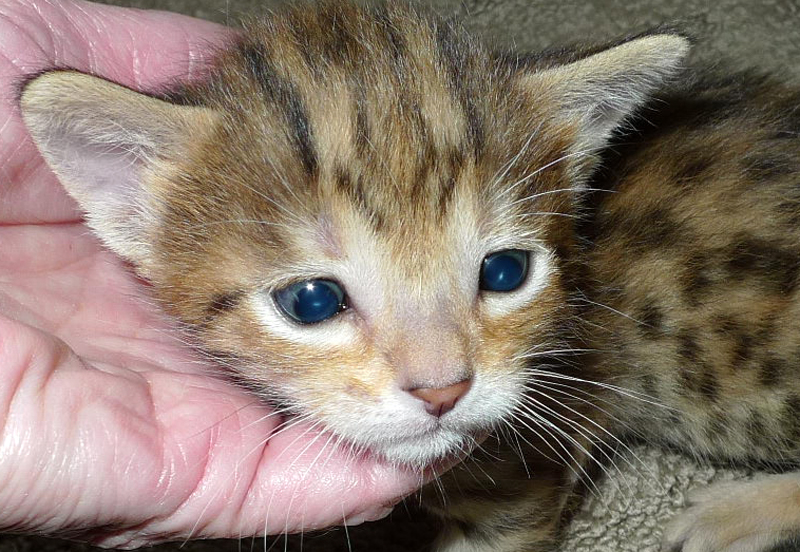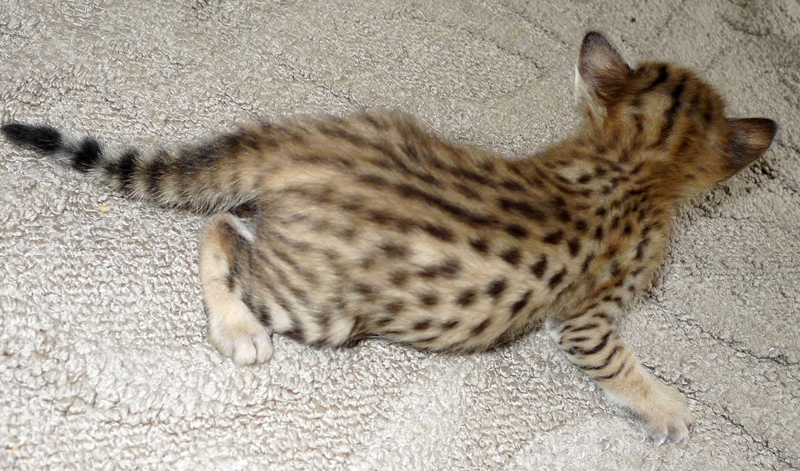 Below is girl #2, she has gold and caramel coloring like her brother above, but is fluffy like her sister.