F4 SBT Kittens – updated April 25, 2021
F4 kittens are priced at $2200-3000 as pets. Email kim@sweetspotssavannahs.com for more information. Kittens come with two sets of vaccines, microchip, deworming, vet exam and a sales contract with health guarantee.
Chiara and Enzo had a beautiful litter of F4 babies born on Jan 27, 2021! There are 2 girls and 1 boy, all are beautifully spotted with gorgeous color. The girls are priced at $2200 as pets. The boy is reserved.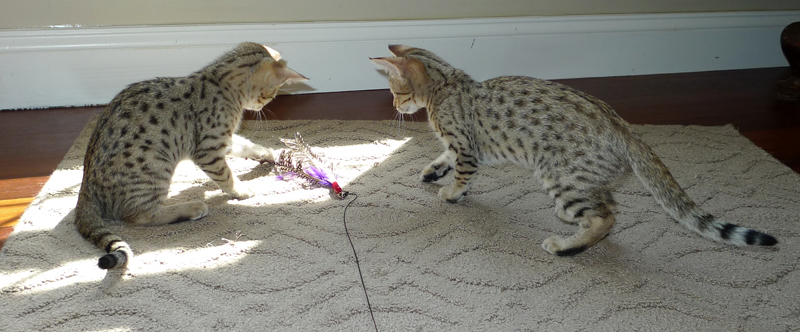 The girl on the right in the photo above is the girl in the three photos below. The last three photos are of the girl on the left.
The girl below is just a bit shyer than her sister, she is still very sweet and will sit on your lap if she knows you. She LOVES to play.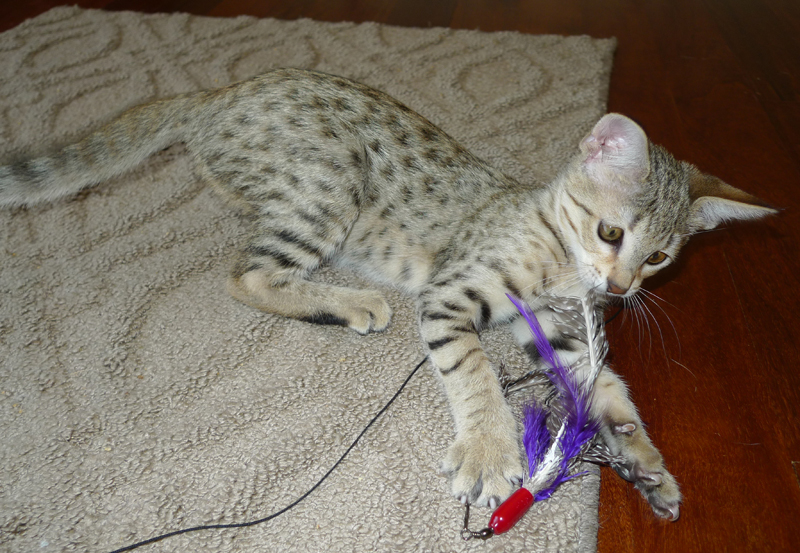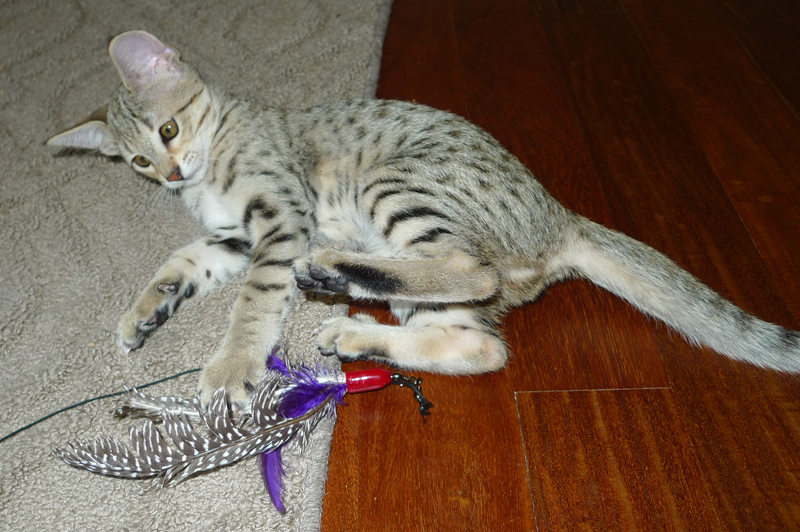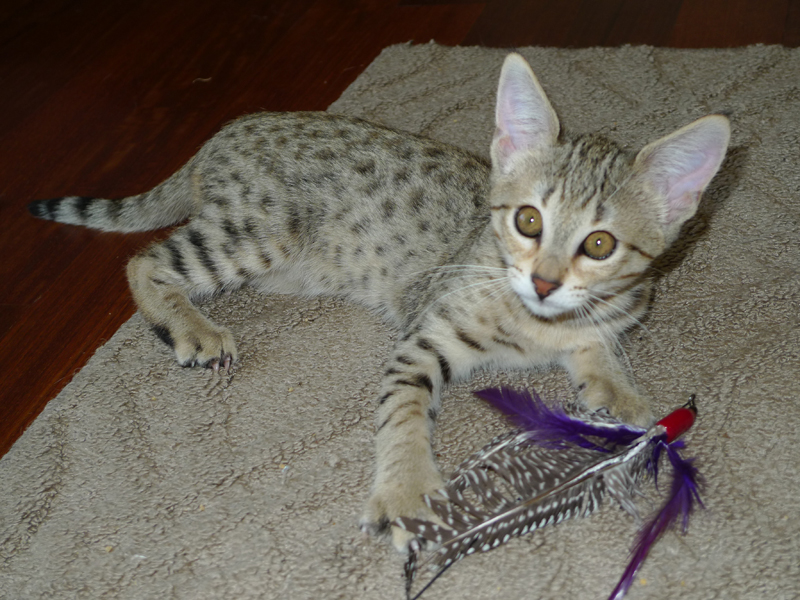 The girl in the pics below is super affectionate and outgoing and close to fearless (she doesn't like the floor mop).