Updated May 14, 2023
Our new silver F7 SBT girl Anjoli and our new F7 SBT silver stud Jaeger had a big litter of 7 kittens on Feb 28, 2023. Their kittens are technically F8 although at this point there are so many generations of savannah to savannah breedings behind them, they are just called 'SBT'. They are all silver spotted like their parents.
There are 4 boys, and 3 girls in the litter. They are $1200 as pets. If you are interested in a kitten with breedign rights, please email me with your cattery info for pricing. The girls are on a separate page.
The boy below is on hold depending receipt of deposit. The boy below him is still available.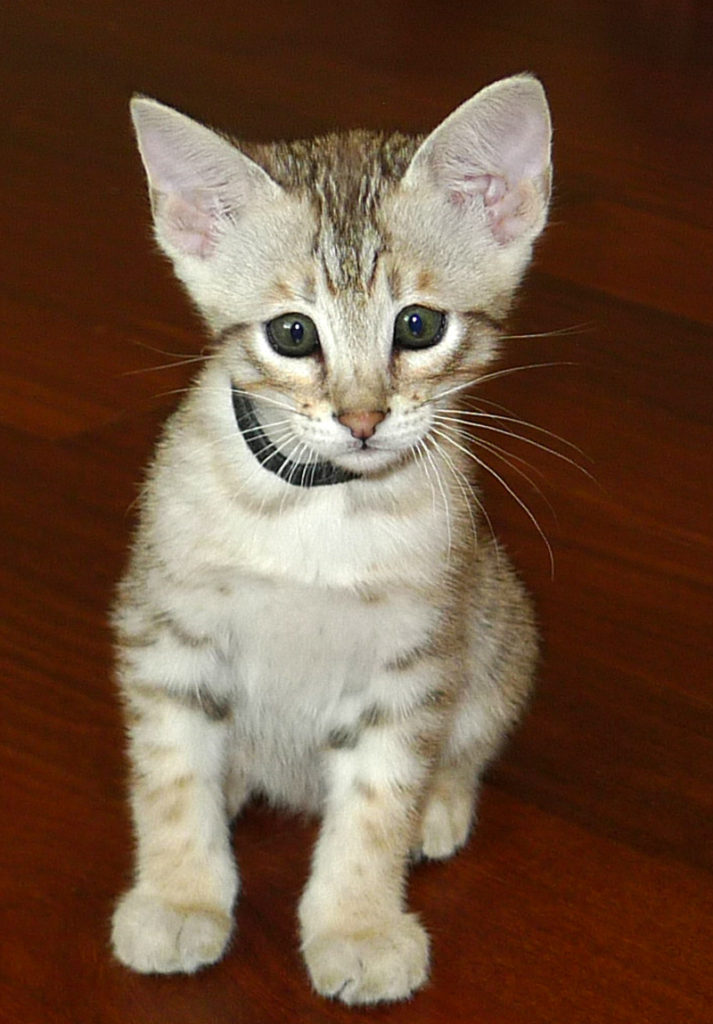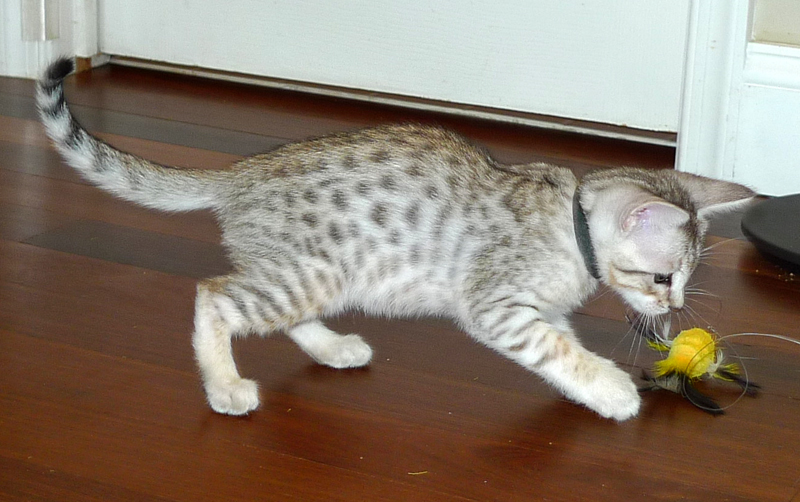 This is the only boy still available, he is very long limbed and lanky.